"Explore the magic and novelty of life while tasting
experimental wines, meads, elixirs, and other oddities from our cellar, cave, and apothecary…"
Wine in the Woods was an event held at
S.V.I.
Although this event no longer takes place, we hosted it for over 20 years! Please enjoy some of its history.
As with every event held here, we started off with a guided tour through 4 acres of Permaculture landscape, hand-crafted structures, and Pipsissewa Arboretum Trail.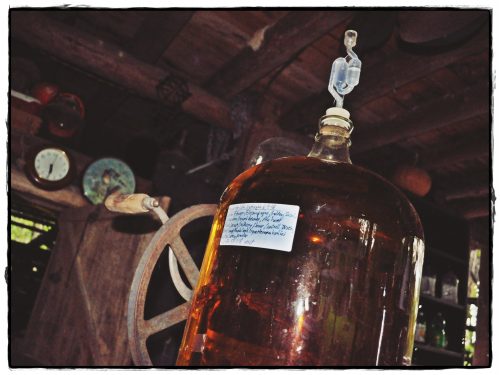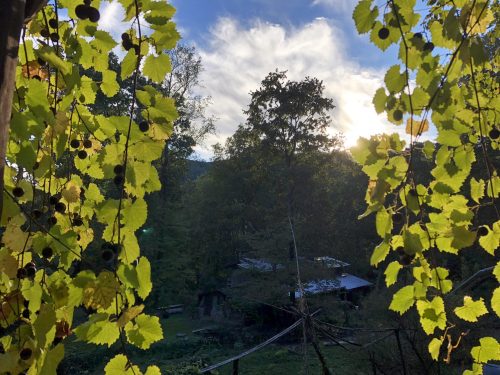 dLooking through muscadine vines out over Moonshadow and a gorgeous Autumn sunset, from the Anoli structure
The evening settled into a relaxed and jovial atmosphere, with delicious and exotic specialties, including homemade
alcoholic & non-alcoholic beverages and light food options.
We encouraged attendees to camp on the premises, and we often held a donation-based brunch the next day.
Past Events
The weather turned chilly for our most recent Wine in the Woods, but we made do in Moonshadow!
Wine in the Woods November 10, 2018
Photos by Ricardo Chang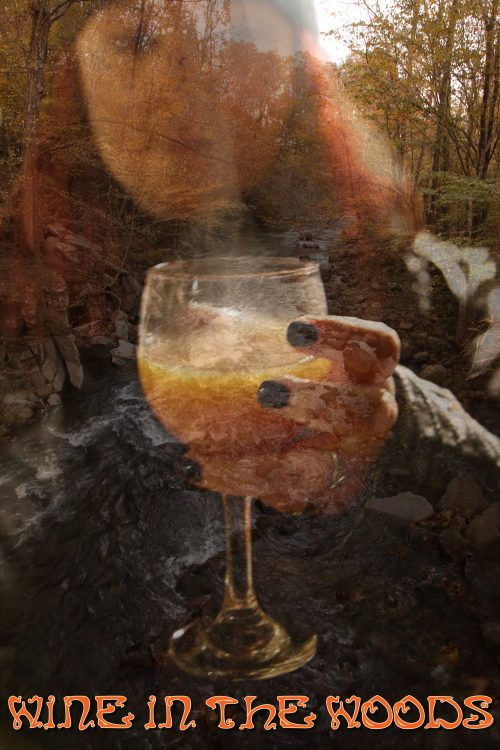 Perfect Time of Year to Be in the Woods!
Mad Knight, a Local Brewery, Donated a Keg
Our First Toast of the Evening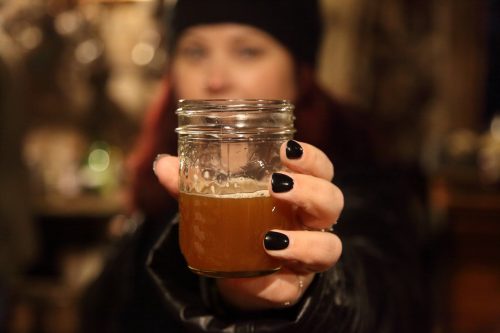 -Hot Spiced & Local-Wheeler's Apple Cider
A Big Thank You to All Who Donated Snacks
The photos below are from after the music and light show kicked off.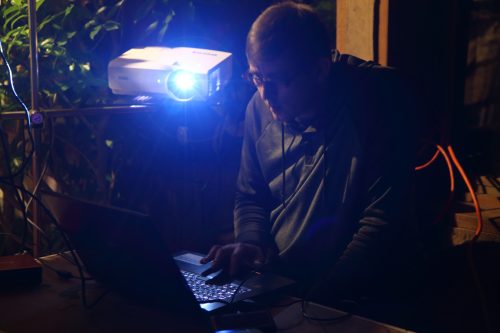 Tree Dimensional
Nexus
Salut! Here is the flyer and event page for the November 10th, 2018 Wine in the Woods: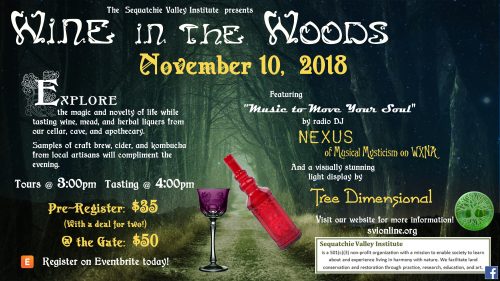 Wine in the Woods – April 7, 2018
Please contact us with any questions you may have about this or other events!