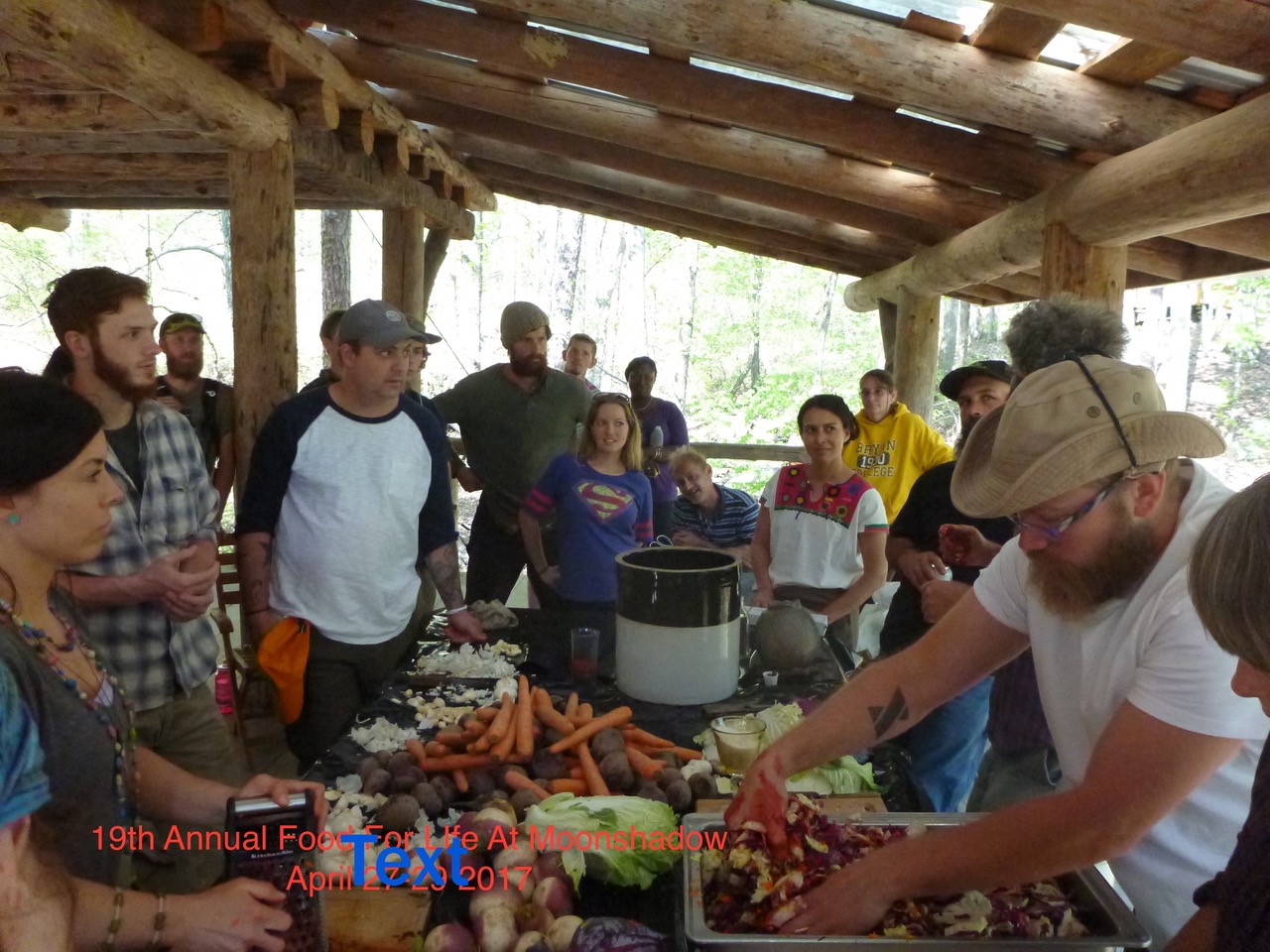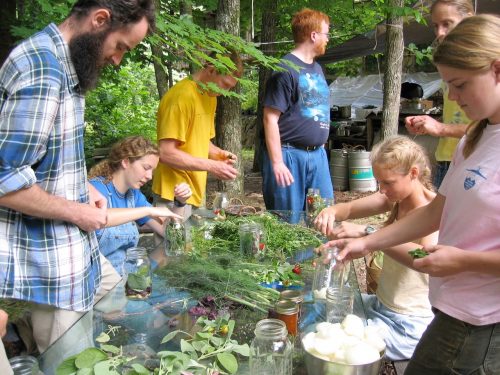 "Since 1999, thinkers, practitioners, dreamers, and eaters have gathered at Sequatchie Valley Institute for the annual Food for Life event near Chattanooga, TN…"
Take part in workshops covering numerous topics, including food preservation, cooking methods, dietary choices & nutrition, native forest foods & medicines, wood stove & cast iron cooking, butchering, and fermented foods including kefir, kombucha, mead, sauerkraut, sourdough, cheese, and more.
Explore the political, social, and ecological implications of food and agriculture.
Bring all the kids along so they can take part in the immersive outdoor children's program, which includes planting a Three Sisters Garden, hiking on beautiful trails, outdoor games, and learning about good food, plants, critters, and the forest. One of the most well-loved activities is the "Kid's Trade Blanket." This hearkens back to the North American fur trade and it assists young ones in their exploration of the concept of value.
Workshop instructors from a wide background of expertise and experience, cooks, work traders, and sponsors all make our most well-known event quite spectacular!
For our 20th year celebration, we welcomed back Sandor Katz as our keynote speaker and instructor. He is the award-winning author of such titles as "The Art of Fermentation" and "Wild Fermentation," books which comprehensively and thoughtfully cover numerous forms of food preservation.
The Food for Life event is a community favorite, and we feel beyond blessed to have hosted it for so long.
 Please contact us with any questions you may have about this or other events!