Every day is Earth Day at the
Sequatchie Valley Institute, a model
of environmental sustainability.
Sequatchie Valley Institute maintains over 300 acres of forests and trails, Permaculture gardens/edible landscapes integrated with the original forest ecosystem, and solar-powered hand-crafted structures built using mostly local and salvaged materials.

We facilitate guided tours for kids, scouts, families, and adult groups. All are welcome here, where technology, forestry, ecology, biology, art, and regenerative living all come together.




Scouts and Public & Home School Students

We strive to integrate children of all ages into a harmonic relationship with nature, and to live by the motto:
"No child left inside."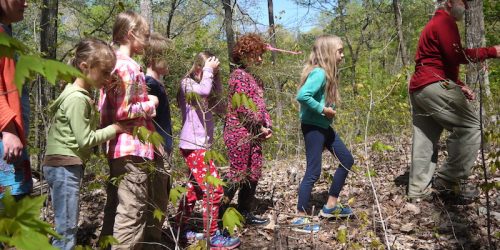 In this living laboratory, students learn the natural history of the forest, discover growing one's own food, experience solar power technology, and find out how people can live a simple, fulfilling, and sustainable lifestyle.
Tours usually run about 2-3 hours, and include guided hikes on the round-trip Nature Trails. They visit the gardens, greenhouse, edible landscape, solar energy system, and structures.



Tours must be arranged in advance.

For more information, please e-mail us using the contact form below!