Our History
On a Cumberland Plateau escarpment in Tennessee's own Sequatchie Valley, a family homestead was conceived with inspiration from the innovative publication, The Whole Earth Catalog (in print from 1968-1998).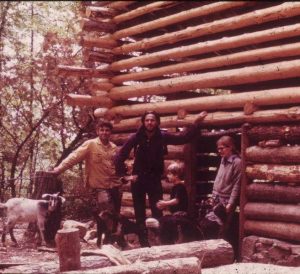 In 1971, Johnny and Carol, their two sons, and Carol's retired parents moved to Cartwright Loop in the beautiful Sequatchie Valley. They all began clearing land, planting gardens and orchards, and building a home (see: Moonshadow).
In 1996, the family realized that their knowledge of the fascinating location and bioregion, natural assimilation of sustainable lifestyle, and experience in ecological construction and technology could form the basis of the Sequatchie Valley Institute. This unique setting became home to an educational 501(c)(3) non-profit organization and a model for sustainable and regenerative living. Remaining deeply integrated with the forest ecosystem, this outdoor haven also enjoys a role in the community as an event/retreat center.
The Residents
Quite industrious, the family utilizes much of their time quite at home in their beloved Sequatchie Valley, designing and building works of art and also connecting with others through their full and truly dazzling base of dear friends and family.
Carol Kimmons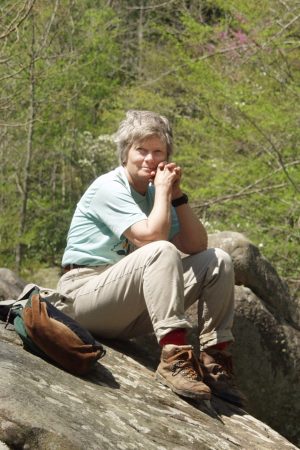 S.V.I. Roles:
Director of Education & Research
Head Gardener
BS in Geology

MS in Entomology & Plant Pathology
Carol has enjoyed being an adjunct professor in Biology &
Environmental Science at the University of Tennessee in
Chattanooga. She was an agricultural research scientist in Guam and has taught in Nigeria (Peace Corps), India, Haiti, and the Sequatchie Valley. She has worked for many years in adult education and has written two books for adult beginning readers.

The organization and operation of S.V.I. has been increasingly important and rewarding in Carol's life. She greatly enjoys guiding tours and sharing her valuable knowledge and warm smile with adults & children alike.

Other interests of Carol's include hiking, canoeing, and ceramics. Find Carol's work, Sassy Shadows Pottery, displayed at the Liquidambar Art Gallery.
Sassy Shadows Pottery
Photos
Johnny Kimmons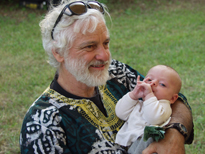 S.V.I. Role: Master Builder
BS in Geology
MS in Biology, University of New Mexico
Johnny has enjoyed teaching Biology at the University of Tennessee at Chattanooga. He has also taught science in Nigeria (Peace Corps), Turkey, India, Haiti, the Sequatchie Valley, and Guam.

Johnny has great talent, vision, and interest in the structural operations at S.V.I. He excels in the challenging and rewarding work of designing, building, and maintaining the carefully and skillfully placed structures on the land.

Johnny is an avid tennis player.
Patrick McIntyre Kimmons Ironwood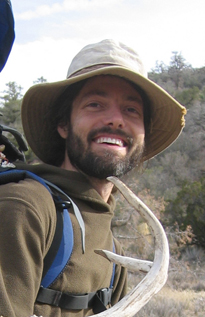 S.V.I. Roles:
Founding Director
Director of Architecture & Landscape
Site Manager
BA in Third World Research & Development, University of Tennessee, Knoxville
Patrick has traveled extensively in Asia and South America, studying the effects of technology and agriculture on society and the environment. He has been a peace, environmental, and justice activist since 1986.


With a natural deep affinity for ecology, he moved back home after college in 1989 to create a working model of sustainability. In 1992 he became a certified Permaculture & Eco-Village Design instructor. Patrick has taught workshops and courses on edible landscaping, appropriate technology, and postmodern homesteading.
Patrick has a broad range of interests, enjoying all manner of wilderness/primitive skills – from wild-crafting to rock-climbing. Over the years, he has blossomed as a professional visionary artist, traveling across the country exhibiting his work at art shows. Find a collection of his work, Nature of Reaction in the Liquidambar Art Gallery.

He loves being a Daddy to his two marvelous children,
Sage and Anakeesta.
Click here (or the picture below) to visit the
Nature of Reaction Facebook page.