REGISTER NOW ONLINE!

Place: Sequatchie Valley Institute between Dunlap and Whitwell, 45 minutes from Chattanooga.
Registration includes nutritious meals, all workshops & children's programs, and rustic camping. Work trade is available. Please contact us for details ASAP.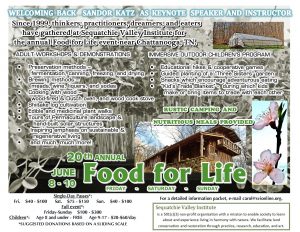 Bring the family for 3 days of camping in a beautiful natural setting surrounded by forest, bluffs, nature trails, and hand-crafted solar-powered homes and meeting places. For our 20th year celebration, we welcome back Sandor Katz, our friend and the award-winning author of "The Art of Fermentation" as our keynote speaker.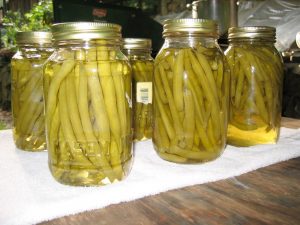 Share in a sustainable outdoor lifestyle and help prepare, then eat delicious meals under the forest trees. Take part in workshops covering food preservation, cooking methods, diet choices and nutrition, the truth about fats, native forest foods, mushrooms and medicines, wood stove and cast iron cooking, and fermented foods, including kefir, kombucha, mead, sauerkraut, sour dough, and more.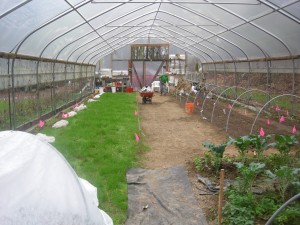 Instructors from a wide background of expertise and experience will explore the political, social, and ecological implications of food, nutrition, and agriculture in an accessible way. This will include Urban and High Tunnel Greenhouse food production, and community development.
Explore your body-mind-environment connection with the workshops "Movement and Awareness," and "Qi-Gong and Embodiment," which will be right at home on such a unique setting.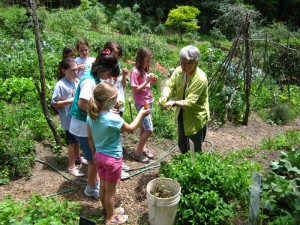 The immersive outdoor children's program will include planting a Three Sisters Garden, hiking on forest trails, outdoor Highland games, a Kid's Trade Blanket, and learning about good food, plants, critters, and the forest.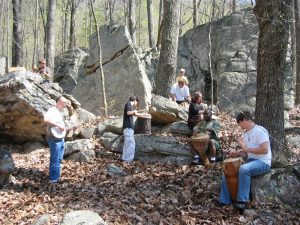 In the evenings we will share fire circles, including mead, music, and a variety show. Come prepared with instruments and skills! The large boulders nearby make for interesting and pleasing acoustics.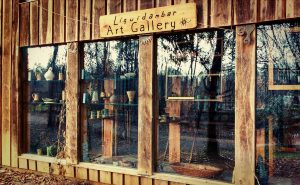 Be sure to stop in the Liquidambar Art Gallery (also on Facebook & WordPress). You will discover skillful works of fine art and craft displayed by local and resident artisans, including ceramics by Sassy Shadows Pottery; paintings by Michelle Kimmons; and kaleidoscopes, flameworked glass, and electroformed mixed-media sculptures by Nature of Reaction.


Workshops and programs at the
Sequatchie Valley Institute are intentionally affordable.

For more information, or for reservations:
Sequatchie Valley Institute Facebook Page
Sequatchie Valley Institute
1233 Cartwright Loop, Whitwell, TN, 37397

The Sequatchie Valley Institute is a a 501(c)(3) non-profit educational organization promoting education and research in sustainable green living, ecology, and art. We offer opportunities to experience and learn about living in harmony with nature by providing:
three hundred acres of forest with trails, protected forever by the Land Trust for Tennessee; great for hiking, picnicking, and finding some old-fashioned peace and quiet
education, research, and art programming
tours for kids, scouts, and adults: Permaculture gardens, forest trails and solar hand-crafted homes
workshops and programs emphasizing healthy natural and sustainable living
a tree-top retreat center available for meetings, weddings, and other events
Liquidambar Art Gallery presenting fine art by local artists