We do pottery, painting, lampworked-glass, stained glass, wood-work, herbal products, textiles and more. You can view a selection of glasswork in our online shop.
To see our work in person, please come and visit Liquidambar Art Gallery when you are in the area.
Nature of Reaction

Using glass, sterling, and copper Patrick Ironwood creates lampworked beads, as well as jewelry, marbles, drawer knobs, lamp-pulls, magic wands, kaleidoscopes, leather & more…
You're welcome to visit the online shop to purchase an original piece, or you may order your own, custom, hand-made, personal keepsake directly from Patrick. Or, if you just want to know more about us, click here to learn.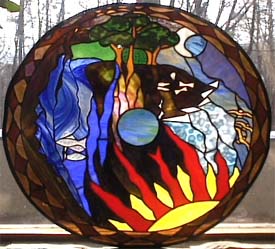 Untitled
by Patrick Ironwood
stained glass
Ceramics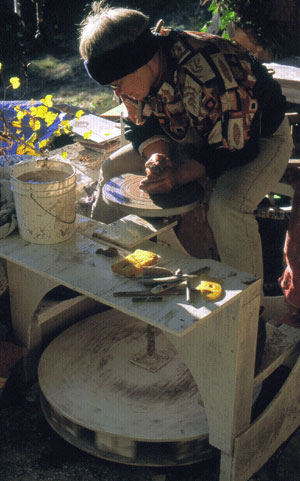 To learn more about Carol's ceramic work