REGISTER NOW ONLINE!  
Since 1999, thinkers, practitioners, dreamers, and eaters have gathered at Sequatchie Valley Institute for the annual Food for Life event near Chattanooga, TN. For our 20th year celebration, we are pleased to welcome back Sandor Katz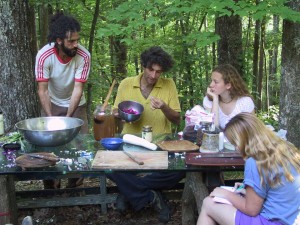 as our keynote speaker and instructor.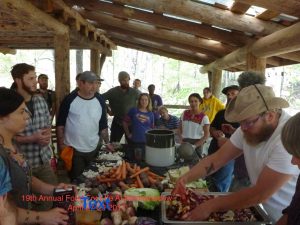 He is the award-winning author of such titles as "The Art of Fermentation" and "Wild Fermentation," books which comprehensively and thoughtfully cover numerous forms of food preservation.
Demonstrations and workshops will cover the following:
• Shiitake Log Cultivation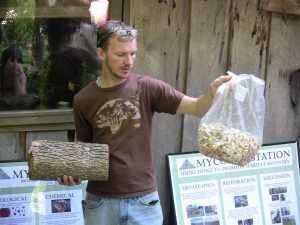 • Methods of brewing – meads, wine, and liqueurs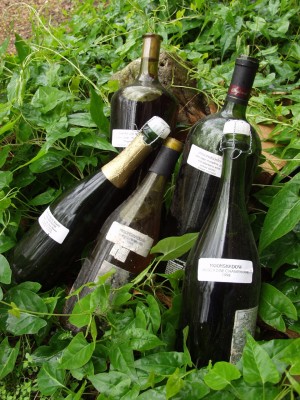 • Many types of fermentation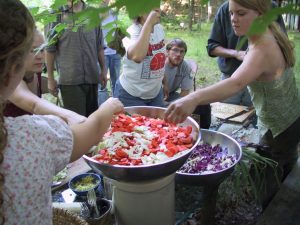 • Other food preservation methods, such as canning, freezing, and drying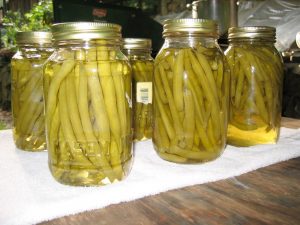 • Cooking with wood – using Dutch ovens, wood cook stoves, and outdoor wood-fired ovens
• Edible and medicinal plant walks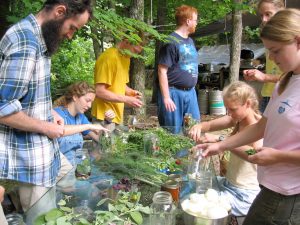 • Tours of our hand-built solar homes, with emphasis on concepts of sustainable living
• And much, much more…
Please CHECK OUT our exciting SCHEDULE!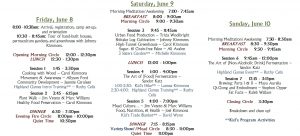 The immersive outdoor children's program will include:
• Educational hikes and cooperative games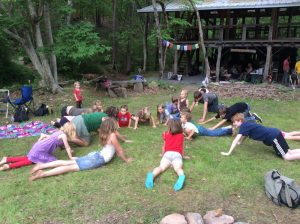 • Snacks that encourage adventurous eating
• Information about and guided planting of a "Three Sisters" garden
• The "Kid's Trade Blanket" – kids make or bring items to trade with each other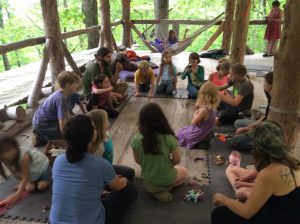 After a very full day of learning and sharing on Saturday, we will enjoy music,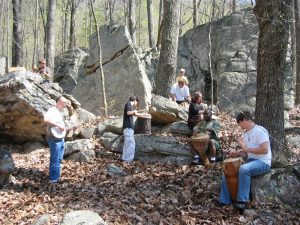 fire, and visual delights while tasting delicious food treats and exotic drinks.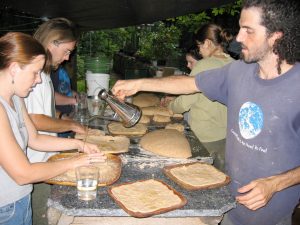 A sliding scale is used for the cost of this event. All proceeds are used to fund the maintenance of Sequatchie Valley Institute, the events we host, and the programs we provide. All passes include lovingly-prepared nutritious meals and rustic camping.
Full event:
• Friday-Sunday – $100-$300
Single-Day Passes:
Friday – $40-$100
• Saturday – $75-$150
• Sunday – $40-$100Children:
• Age 8 and under – FREE
• Age 9-17 – $20-$60/day.
Full and partial work-trade scholarships and food-trade options are available. We are also open to accepting food donations. Please contact us for details ASAP.
For more information and to make a reservation, contact us at (423) 949-4598/5922; (770) 241-3958; or visit us on Facebook. We are located at 1233 Cartwright Loop, Whitwell, TN 37397
NOTE:  Be sure to bring the kids–Cure Nature Deficit Disorder!
If you still fear the camping and want more comfort, there is a very nice motel just 8 miles away in Dunlap, behind Dunlap Restaurant at the 111 exit.
Mountain Inn and Suites
17260 RANKIN AVE DUNLAP, TN 37327-7027
Email:mountaininnandsuites@yahoo.com
Website:http://www.mountaininnandsuites.com
The Sequatchie Valley Institute is a a 501(c)(3) non-profit educational organization (EIN: 62-1715492) promoting education and research in sustainable green living, ecology, and art.  We offer opportunities to experience and learn about living in harmony with nature by providing:
tours for school groups, scouts, and adults: permaculture gardens, nature and arboretum trails and solar hand-crafted homes
workshops and programs emphasizing healthy natural and sustainable living
three hundred acres of forest with trails, protected forever by the Land Trust for Tennessee
Barking Beetle, a tree-top retreat center available for meetings, weddings, and other events
Liquidambar Art Gallery presenting fine art by local artists, hiking and picnicking